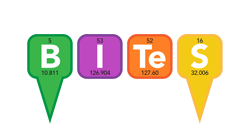 Hello IONiC VIPEr and friends!
Do you ever wish you could glean the best ideas from other VIPEr users and not have to wade through a bewildering array of content that the site hosts now?  Do you wish you could share all the learning objects that you use in a particular class in one place?  You need to check out our Collections!
Interested in alternative grading methods? Challenged by the idea that your grading might not be measuring actual student mastery of the material? Join us for a presentation and conversation with Santiago Toledo (St. Edward's University) about the use of an outcomes based grading system. Attendees will be introduced to an alternative grading structure centered around student learning outcomes. This methodology was implemented in general, organic, and inorganic chemistry courses.