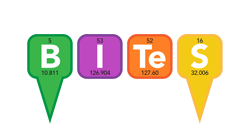 Dear IONiC VIPEr community,
For our next SLiThEr, we take a more applied track as Drs. Catherine McCusker (ETSU) and Kyle Grice (DPU) will be presenting and leading a discussion on how they've used D2L (their schools' Learning Management System) in their teaching. If you use D2L as well, we'd love to have you come and share and discuss ways of using it in the SLiThEr!
It will be Friday at 1 pm Eastern Time (GMT -4). You can sign up to join the discussion here: https://forms.gle/eiHaE3Y7tAuA45nz9
Please join us for SLiThEr #21 "Teaching During COVID-19: A Catalyst for Positive Instructional Change" on Thursday, June 24th at 3 pm EDT! VIPEr Fellows Meghan Porter and Matt Cranswick will be discussing what instructional changes they implemented during the pandemic and what changes they are keeping. You can sign up here!