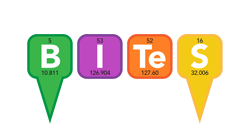 At this point I feel like any time you can say the final _____ of 2020, it is a cause for celebration. And the fact that the final SLiThEr of this year is #13 seems incredibly appropriate.
SLiThEr #11 – Implementing Green Chemistry in the Inorganic Laboratory
An interesting discussion took place on the Discord last week (not on Discord - learn more here). The conversation was about Natural Bond Orbital (NBO) analysis and it mostly involved Anthony Fernandez, Lori Watson and Adam Johnson. But towards the end of that discussion, Kyle Grice jumped in with a great link to a site describing NBO. Although I wasn't that interested in learning more about NBO at that very moment, Kyle's link certainly found its way into my bookmarks.