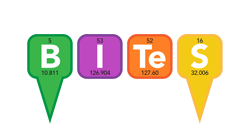 Just wanted to let the community know that we will be at MARM this June doing an undergraduate research and undergraduate teaching session at the meeting. This meeting will be held at The College of New Jersey in Ewing, NJ from June 1-4. Abstract submission is open now and you can learn more here. For the undergraduate research sessions, oral presentations by undergraduate students will not only be welcome and encouraged, but also strongly preferred.
Team SLiThEr is in the final stages of planning our events for the spring of 2022. If you aren't familiar with SLiThErs it stands for Supporting Learning with Interactive Teaching: a Hosted, Engaging Roundtable. These are short presentations followed by discussion presented via Zoom. Or even better, you can visit our collection of the 29 we have hosted date. Topics have included mental health, assessment, DEIJ issues, inorganic topics and everything in between.
Our final SLiThEr of the year will be Thursday December 9th, at 3pm Eastern (noon PST). The topic will be getting started in computational chemistry and the discussion will be lead by Lori Watson (Earlham), Adam Johnson (Harvey Mudd) and Kyle Grice (DePaul). As computational chemistry becomes more accessible and widespread, it enables use of computational methods in teaching and research for inorganic chemists. Many of us are not trained computational chemists, but have started to include more computational work in our teaching and research.