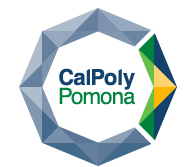 The NSF funded 2022 VIPEr workshop for inorganic chemistry faculty will focus on the use of the VIPEr website as a teaching resource and engagement with the Interactive Online Network of Inorganic Chemists (IONiC) community. Participants will create and contribute new literature discussion materials to the website based on the work of Professor Vince LaVallo from UC Riverside. The workshop is scheduled to start with late afternoon on Sunday, June 26 and will conclude at noon on Wednesday, June 29. Preference will be given to those who have not previously attended a VIPEr workshop and/or new faculty members.  
The current plan is for the workshop to be held in person, with vaccine and indoor masking requirements. Los Angeles in June is actually quite pleasant, so we will try to hold some activities outdoors!
The deadline for applications is Jan 24, 2022.
If you have questions or would like more information, please contact:
Hilary Eppley, DePauw University (heppley@depauw.edu)
Nancy Williams, Keck Science Department, Claremont Colleges (nwilliams@kecksci.claremont.edu)
Chantal Stieber, Cal Poly Pomona (sestieber@cpp.edu)