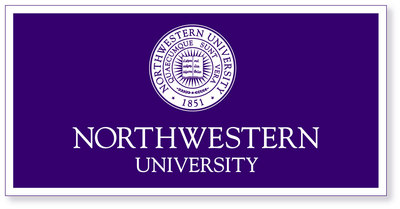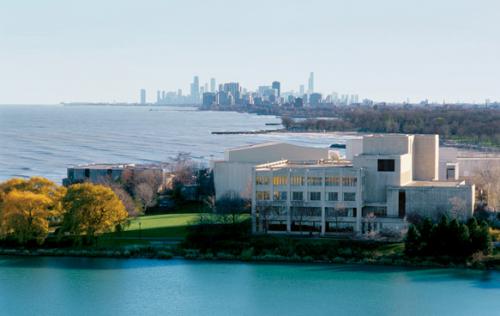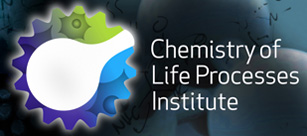 VIPEr Workshop: Bioinorganic Applications of Coordination Chemistry
Northwestern University, Evanston, IL
July 13-18 
This workshop encoils inorganic faculty, postdocs, and graduate students into the supportive community of scholars known as IONiC (Interactive Online Network of Inorganic Chemistry). Inorganic chemistry is one of the broadest fields in chemistry, covering the entire Periodic Table of the Elements, yet faculty members tend to be narrowly trained in a single subdiscipline. Stepping into the inorganic classroom, where knowledge of all of the subdisciplines is expected, can be daunting. Collaboration with colleagues from different inorganic subfields is an obvious solution to this problem, but geographical and professional isolation, especially at small institutions, inhibits such collaborations. This workshop provides an opportunity to network and collaborate with other inorganic chemists and to deepen knowledge in the subfield of bioinorganic chemistry in order to introduce students to advances in and applications of coordination chemistry to biologically important problems.
The IONiC community supports faculty interaction through its web home, VIPEr (Virtual Inorganic Pedagogical Electronic Resource,
www.ionicviper.org
). Participants in this workshop will learn about the resources on VIPEr and become active VIPEr contributors. The workshop theme, bioinorganic chemistry, will add a "back to grad school" feel to the workshop, with participants immersing themselves in cutting edge chemistry, learning from leading researchers in the field, and creating new learning opportunities for their students. The research experts for this workshop will be Tom O'Halloran and Tom Meade from the host institution, Janet Morrow from SUNY Buffalo and Anne Jones from Arizona State.
Participants will work collaboratively to develop new teaching materials that provide modern, biologically relevant examples to teach coordination chemistry concepts.Before the workshop, there will be a short pre-workshop web conference that introduces participants to one another and to the web-based collaboration tools that IONiC uses. Participants and workshop leaders will discuss what resources the participants will want to bring to the workshop.
Our NSF grant paid for lodging and several meals and all workshop expenses.  Attendees must provide their own transportation to Northwestern University but are encouraged to seek university funding from their faculty development programs at their home institutions.   Application was through the
cCWCS site.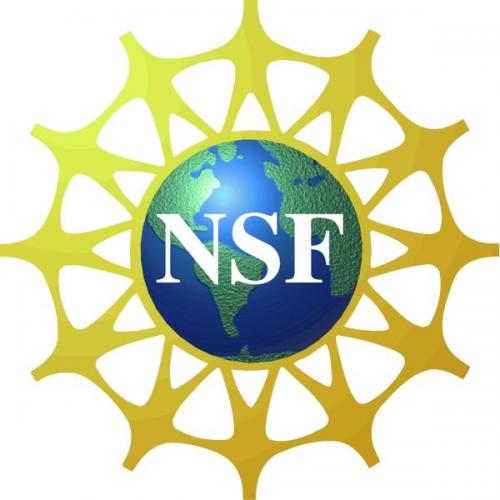 POST-WORKSHOP RESULTS!
These are the Learning Objects (LOs) that were produced by the participants at the Northwestern Bioinorganic TUES workshop!
| | | | |
| --- | --- | --- | --- |
| Leadership Council LOs Developed for the Workshop |   |   |   |
| LO title | LO Type | Author(s) | Institution |
| Exploring Proteins as Ligands using the Protein Data Bank | In-Class Activity | Elizabeth Jamieson | Smith College |
| Cyclic Voltammetry | Problem Set | Sheila Smith | University of Michigan, Dearborn |
| Electron Paramagnetic Resonance_ A Model for the ferrous heme site of bacterial NOr | Problem Set | Sheila Smith | University of Michigan, Dearborn |
| Practical MCD Tutorial- How to collect MCD Data- Lehnert Lab | Web Resources and Apps | Sheila Smith | University of Michigan, Dearborn |
| 5 (or 6) Slides about Biophysical Techniques | 5 Slides About | Sheila Smith | University of Michigan, Dearborn |
| Learning Objects used at the 2014 VIPEr Workshop on Bioinorganic Chemistry | Collection | Elizabeth Jamieson | Smith College |
| Classifying EPR spectra | Problem Set | Adam Johnson | Harvey Mudd College |
| Modeling the FeB center in Bacterial Nitric Oxide Reductase: A Reading Guide | Literature Discussion | Sheila Smith | University of Michigan, Dearborn |
| IR of a series of Fe(BMPA)(NO)-X complexes- models for the non-heme iron of NO reductase | Problem Set | Sheila Smith | University of Michigan, Dearborn |
| Assessment question for the Nicolai Lehnert JACS communication article on bio mimetic modeling of iron center in NO reductase | Problem Set | Arpita Saha | Georgia Southern University |
| Suite of LOs on Biomimetic Modeling | Collection | Sheila Smith | University of Michigan, Dearborn |
| Team LOs Developed Based on the Expert Talks for the Workshop |   |   |   |
| LO title | LO Type | Author(s) | Institution |
| Literature Discussion of "Mechanisms Controlling the Cellular Metal Economy" | Literature Discussion | Kyle Grice | DePaul University |
|   |   | Clifford Rossiter | SUNY Potsdam |
|   |   | Erica Gunn | Simmons College |
|   |   | Laurel Goj Habgood | Rollins College |
|   |   | Marion Cass | Carleton College |
|   |   | Sherzod Madrahimov | Northwestern University |
| Principles and imaging applications of CEST | 5 Slides About | Justin Massing | Northwestern University |
| Utilizing the PDB and HSAB theory to understand metal specificity in trafficking proteins | In-Class Activity | Erica Gunn | Simmons College |
|   |   | Clifford Rossiter | SUNY Potsdam |
|   |   | Kyle Grice | DePaul University |
|   |   | Laurel Goj Habgood | Rollins College |
|   |   | Marion Cass | Carleton College |
|   |   | Sherzod Madrahimov | Northwestern University |
| Cobalt Schiff Base Zinc Finger Inhibitors | Literature Discussion | Peter Craig | McDaniel College |
|   |   | Carmen Gauthier | Florida Southern College |
|   |   | Christopher Bailey | Wells College |
|   |   | Elizabeth Bajema  | Northwestern University |
|   |   | James Jeitler | Marietta College |
| Synthesis, Characterization, and Computational Modeling of [Co(acacen)L2]+, an Inhibitor of Zinc Finger Proteins | Lab Experiment | Elizabeth Bajema  | Northwestern University |
|   |   | Carmen Gauthier | Florida Southern College |
|   |   | Christopher Bailey | Wells College |
|   |   | James Jeitler | Marietta College |
|   |   | Peter Craig | McDaniel College |
|   |   | Shaun E. Schmidt | Washburn University |
| Modeling post-translational modification in cobalt nitrile hydratase with a metallopeptide from Anne Jones | Literature Discussion | Kari Young | Centre College |
|   |   | Gerard Rowe | University of South Carolina, Aiken |
|   |   | Arpita Saha | Georgia Southern University |
|   |   | Lei Yang | University of Central Arkansas |
|   |   | Nancy Scott Burke Williams | Scripps College, Pitzer College, Claremont McKenna College |
|   |   | Robert Holbrook | Northwestern University |
|   |   | Sibrina Collins | The College of Wooster |
| 5 Slides About Magnetic Susceptibility | 5-Slides About | Sibrina Collins | The College of Wooster |
|   |   | Arpita Saha | Georgia Southern University |
|   |   | Gerard Rowe | University of South Carolina, Aiken |
|   |   | Kari Young | Centre College |
|   |   | Lei Yang | University of Central Arkansas |
|   |   | Robert Holbrook | Northwestern University |
| A Redox-Activated MRI Contrast Agent that Switches Between Paramagnetic and Diamagnetic States | Literature Discussion | Vivian Ezeh | Colgate University |
|   |   | Abigail Shelton | University of Tennessee at Martin |
|   |   | Christopher Goh | Williams College |
|   |   | Emilly Obuya | Russell Sage College |
|   |   | Justin Massing | Northwestern University |
|   |   | Mariusz Kozik | Canisius College |
| Exploring Post-Translational Modification with DFT | In-Class Activity | Gerard Rowe | University of South Carolina, Aiken |
|   |   | Arpita Saha | Georgia Southern University |
|   |   | Kari Young | Centre College |
|   |   | Lei Yang | University of Central Arkansas |
|   |   | Robert Holbrook | Northwestern University |
|   |   | Sibrina Collins | The College of Wooster |
| Problem Set on A Redox-Activated MRI Contrast Agent that Switches Between Paramagnetic and Diamagnetic States | Problem Set | Vivian Ezeh | Colgate University |
|   |   | Abigail Shelton | University of Tennessee at Martin |
|   |   | Christopher Goh | Williams College |
|   |   | Emilly Obuya | Russell Sage College |
|   |   | Justin Massing | Northwestern University |
|   |   | Mariusz Kozik | Canisius College |
| The "Zinc Spark" - Zinc as a signaling chemical in life | Web Resources and Apps | Kyle Grice | DePaul University |
|   |   |   |   |
| Individual LOs Developed at the Workshop |   |   |   |
| LO title | LO Type | Author(s) | Institution |
| Hard Soft Acid Base Theory - Coordination Trends in Alkali Metal Crown Ether Uranyl Halide Complexes: The Series [A(Crown)]2[UO2X4] Where A = Li, Na, K, and X = Cl, Br | Literature Discussion | Gerard Rowe | University of South Carolina, Aiken |
| Coordination Diversity and Biological Activity of a Monodentate Au(III) Compound | In-Class Activity | Sibrina Collins | The College of Wooster |
| The Chemistry of Cooley's Anemia: A Case Study | Web Resources and Apps | Christopher Bailey | Wells College |
| Examining and Drawing Atomic Orbitals | Lab Experiment | Christopher Goh | Williams College |
| The Synthesis and Characterization of a trans-Dioxorhenium(V) Complex | Lab Experiment | Sibrina Collins | The College of Wooster |
| The Aconitase Enzyme Mechanism | In-Class Activity | Laurel Goj Habgood | Rollins College |
| Soluble Methane Monooxgenase Spectroscopy | In-Class Activity | Gerard Rowe | University of South Carolina, Aiken |
| Identifying the hybridization of atoms and types of bond in a compound | Problem Set | Vivian Ezeh | Colgate University |
| The Japan syndrome | Literature Discussion | Carmen Gauthier | Florida Southern College |
| Application of binomial distribution to interpret 31P NMR for aqueous solution of alpha-dodecatungstophosphoric acid, H3[PW12O40] | In-Class Activity | Mariusz Kozik | Canisius College |
| Asbestos: Example of a Silicate Mineral | Problem Set | Kari Young | Centre College |
| Organization of Subatomic Particles | Problem Set | Shaun Schmidt | Washburn University |
| Cadmium Carbonic Anhydrase (CdCA): Sustaining Life Using a Toxic Metal Ion | 5 Slides About | Peter Craig | McDaniel College |
| A cuprous azide complex: The effect of structure on the stability of the azide ion | Literature Discussion | James Jeitler | Marietta College |
| Having fun with your own molecular models | In-Class Activity | Arpita Saha | Georgia Southern University |
| The relevance of Transition Metal-Carbon Bonds in Biology and Chemistry | Lab Experiment | Emilly Obuya | Russell Sage College |
| Employing 2D NMR and NOE to assign protons in an organometallic complex | In-Class Activity | Sherzod Madrahimov | Northwestern University |
| Application of MO Diagrams (and sp mixing) with Photoelectron Spectroscopy | In-Class Activity | Abigail Shelton | University of Tennessee at Martin |
| Introduction to Photoinduced Electron Transfer | Five Slides About | Robert Holbrook | Northwestern University |
| The Structure and Color of Alums | In-Class Activity | Erica Gunn | Simmons College |
| Rubredoxin and the Jahn-Teller Effect | Problem Set | Christopher Bailey | Wells College |
| An Accounting Ledger Method for Determining Lewis Dot Structures | Five Slides About | Christopher Bailey | Wells College |
| The Structure and Function of Transferrin | Five Slides About | Christopher Bailey | Wells College |
| CO Stretching Frequency Change with Phosphine Ligands on Metal Center | Problem Set | Lei Yang | University of Central Arkansas |