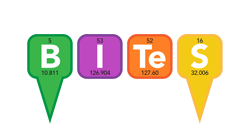 This Friday Nov 12th at 4pm Eastern we welcome Dr. Ulrich Fekl from the University of Toronto Mississauga. 
Join us on Thursday, October 14th at 4 pm EDT as Hailey Dannatt (Licensed Clinical Social Worker) presents "A mental health conversation: Warning signs, normalization, and responses". This is going to be a very different SLiThEr in terms of the topic and we anticipate it will be of interest to people from outside of the IONiC community.
Please join us for our next SLiThEr as Dr. Mitch Anstey (Davidson College) takes us through his successes and challenges in "Mitch Learns about Alternative Grading. Join us for a discussion on alternative grading techniques!